Writing doesn't always come easy. Even for those who write for a living through traditional venues often have difficulty converting to writing for an online audience. The transition, and the task, can be daunting. There is much to learn and many different approaches to consider. This course gives you the information you need and the edge you want.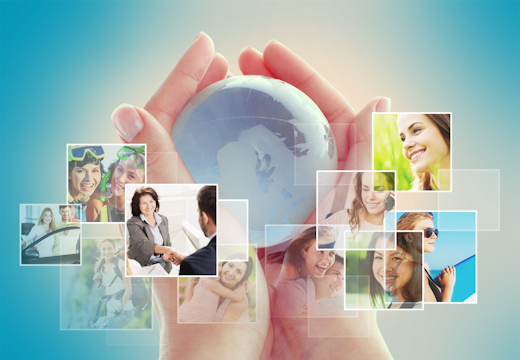 Learning how to write efficiently and effectively is what the TIKAL ME course How To Write For An Online Audience is all about. This course guides your through each step of the process as each lesson brings you closer to your goal and, in the end, delivers the information and the skills you need.
How To Write For An Online Audience has four main modules of five lessons each (20 lessons), and two bonus lessons as shown below. TIKAL ME courses like this one are designed for self-study and allow you to work at your own pace. You get full, immediate, access to all the lessons, bonuses, and other materials (no dripped content), and you can return again and again as often as you like to review, continue, or repeat your study.
Note also that purchase of this course conveys TIKAL ME Silver Level Lifetime Membership access to the secure membership area of this website, which includes special pricing offers, bonus materials, additional information, and more.
Module 1 Lessons
Introduction: Online Versus Offline Writing
Writing for Your Online Blog Audience
4 Tips for Hooking the Typical Web Reader
To Write Better Online Content, You Have To Write Frequently
How to Write Information Products, eBooks & Courses
Module 2 Lessons
How to Write Viral Reports That Deliver Targeted Traffic to Your Site
Crafting an Enticing Opt in Freebie for Your Visitors
Communicating with Content on Social Networking Sites
Putting Your Best Content Foot Forward with Forum and Group Communications
3 Online Content Topic Brainstorming Tips
Module 3 Lessons
Crafting the Content for Your Email Messages
How to Craft Attention-Grabbing Titles for Your Online Content
4 Helpful Tips for Making Your Online Content More Readable
How to Write Your Online Content Faster
How Writing Online Is Different Than Print
Module 4 Lessons

How Sales Copy Should Be Written for the Online Audience
How to Naturally Include Keywords in Your Online Writing
Read Influential Bloggers to Build Your Online Writing Confidence
Be Unique When Writing Online
Combining All of Your Online Writing Efforts

Course Bonuses

How to Add Personality To Your Online Writing
Checklist for How to Write for an Online Audience

---

TIKAL ME Members Login Before Purchasing This Course
One Payment of $47.00