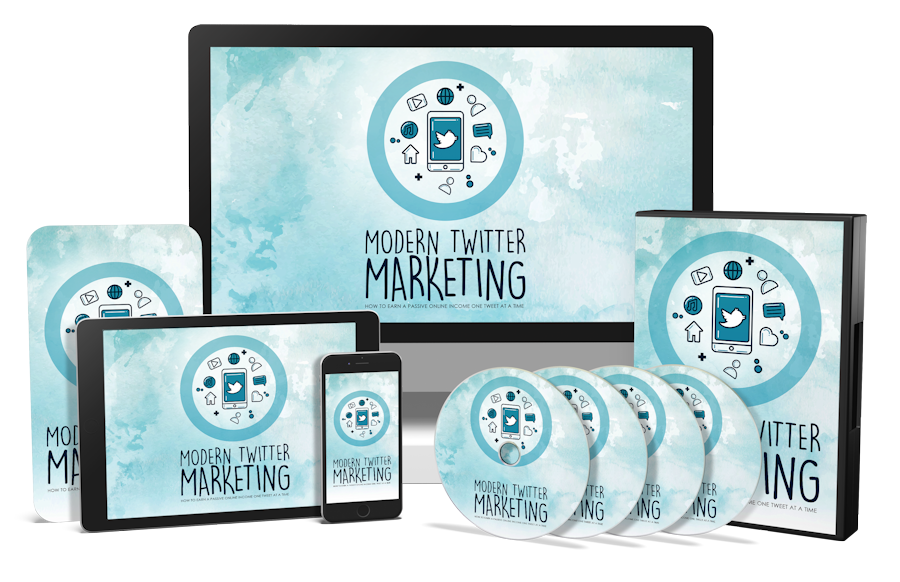 Modern Twitter Marketing
If you are looking for a fairly automated way to build a brand online, you do not have to look further than Twitter. In fact, for the longest time, a lot of marketers and marketing companies have long considered Twitter as a great place for brand formation. If you are looking for an online brand, Twitter is a great place to start. It is easy to see why, and this course will show you how!
PROMO GOES HERE
Regular Price: $19.97


Lifetime Membership Included With First Course Purchase
Special Pricing & Other Bonuses Included With Membership
Existing members please login before subscribing to a new program.
 

A single payment for this course will be charged through PayPal when you sign up. Pay securely using your PayPal account balance or a major credit or debit card.
You DO NOT need a PayPal account to make payment. We do not have access to your PayPal account, banking, or credit card information.
The information presented in this Website is intended to be for educational purposes only. We are not providing any professional business, financial, or medical information, nor are we presenting you with a business opportunity or making any claims as to income you may earn.
[ Home Page | All Courses | Category | Back To Top ]